To close its 40th anniversary, CAH wanted to mark the occasion in 2019-2020 by raising enough funds to buy a new van! Our target was $30,000…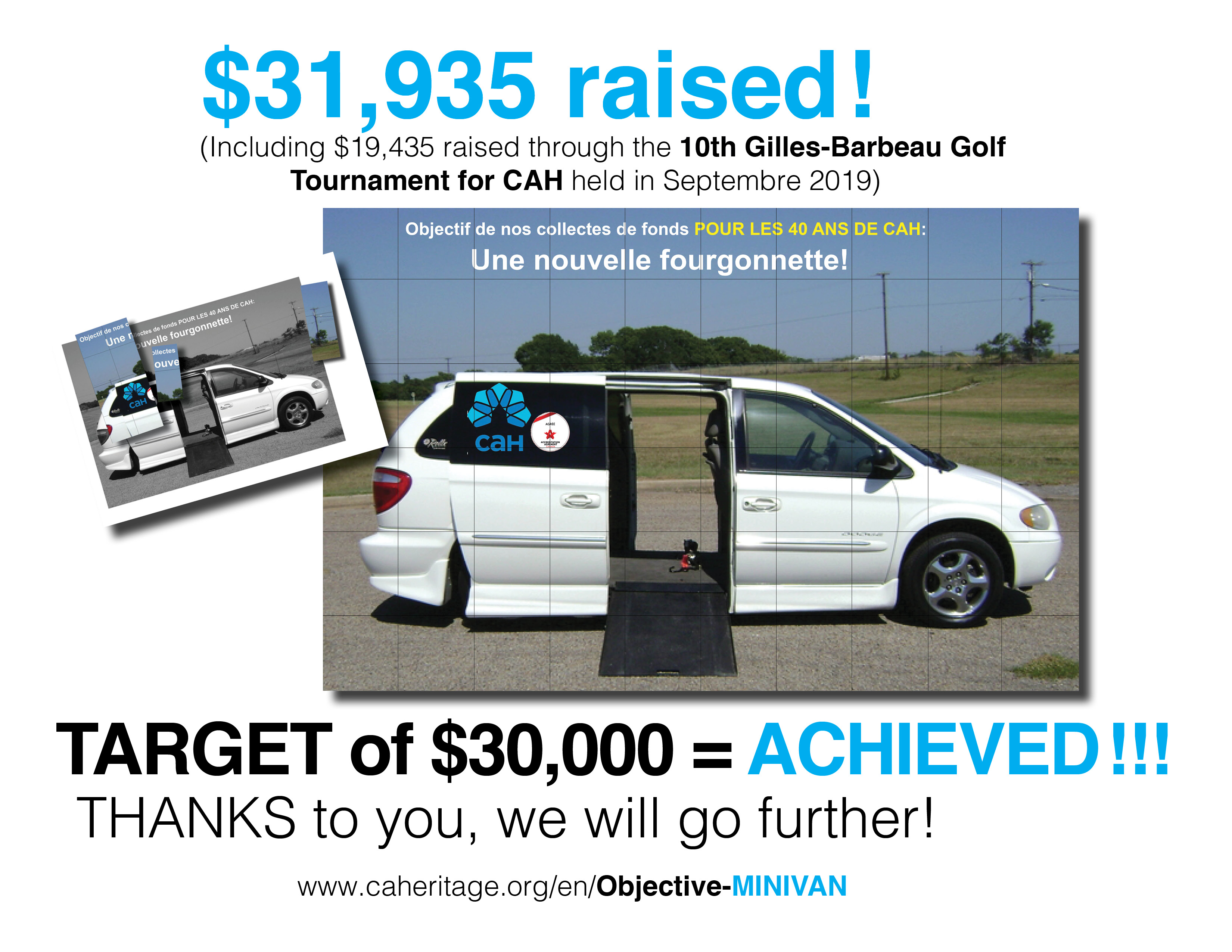 100% of the funds raised by CAH are allocated to its objectives!
All funds raised during 2019-2020, including the Toronto Challenge, the Gilles-Barbeau Golf Tournament for CAH and the Christmas Sharing, as well as all donations we receive through CanadaHelps, went towards achieving this goal.
Why a new minivan?

Time flies! Our two vans are already 13 and 15 years old, respectively. And we were beginning to feel it in the repair costs that are accumulating…. Having access to our own transportation makes it easier to plan CAH outings for everyone, including people who need to travel with assistance.
Why make a donation to CAH?
For the satisfaction of knowing that your donation will allow seniors to participate in the life of the Francophone community and improve their quality of life. The acquisition of this new van fits perfectly with our renewed mission, recognizing the importance of encouraging our customers and CVA members to get out into the heart of our community.
The pandemic has led us to identify other pressing needs! We will soon unveil the new target to set in motion solutions to remedy the situation.
With you, we will go further!