This year, we've swapped the live performance for a SING-ALONG in French!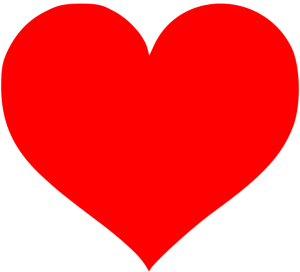 As you know, every year, CAH organizes a Christmas Sharing campaign to benefit the community's seniors in need. Last year, we raised $6,671 thanks to your support and that of our special partner with the vocal ensemble Les Voix du cœur, which is graciously offering a Christmas show at Paroisse du Sacré-Coeur.

Unfortunately, the show could not take place in 2020. So the choir and CAH have worked together to transform many of their songs from previous years into a fun Sing-Along. On SATURDAY, December 19th at 7pm, we first published on Facebook the result of our efforts: a 30-min SING-ALONG video including some of the Christmas carols presented at the church. Over 90 people watched it together, each in their own living room.
You can now listen to the full SING ALONG on YouTube. Click on the image (or on this link). The lyrics are displayed at the bottom of the screen during each song. This way, we can all sing at the top of our lungs with the choir members!

Today more than ever, CAH customers need you!
In the past year, nearly 90 seniors received grocery coupons; the rest of the money was used to provide basic necessities throughout the year, such as pairs of glasses, hearing aids and dentures to improve the comfort of the most disadvantaged seniors.
• $30 allows a senior to enjoy the holiday season and buy a turkey and some food.
• $50 allows a senior to purchase fresh products (meat/fish, yogurt) for two weeks.
• $100 helps a senior cope with a particularly precarious period (for example, an unexpected medical expense) so that he or she can cover food expenses for a month.
• $200 allows you to buy a pair of glasses and bring a precious comfort of life to the senior who receives them.
While the holiday season is for many people a resolutely positive time to celebrate with family and friends and where sharing, love and mutual aid are highlighted, this is not the case for some seniors who are lonely, suffer from loneliness and live in a precarious financial situation.
This is a time to lend a hand to CAH in this difficult time of the pandemic, which is emerging as an opportunity to show solidarity and to be in the thick of things.
How can you contribute if you were unable to attend the show?
1) Online donation
Click here: DONATE, then click Donate Now, the Christmas Campaign option will automatically appear or you can choose it from the drop-down menu. You will immediately receive your receipt for tax purposes.
2) Donation by cheque
Send your cheque to the following address and indicate on your cheque that the donation is for the Christmas Sharing Campaign:
Heritage Reception Centres, Att. Jean Tété, 33 Hahn Place, Suite 104, Toronto, Ontario M5A 4G2
3) Donation by credit card
Call Jean Tété at 416-365-3350, ext. 242
We thank you in advance for your generosity.